Demonstration Sessions
with Bill Charlap, Ravi Coltrane, Geoffrey Keezer, others…
Bill Charlap
October 2007 demo session with pianist Bill Charlap at the Recording Studio of Jazz at Lincoln Center, New York City.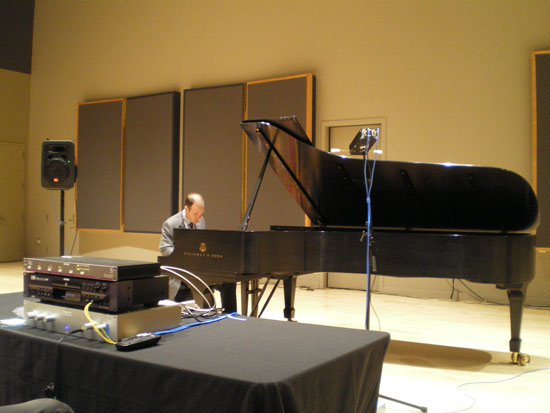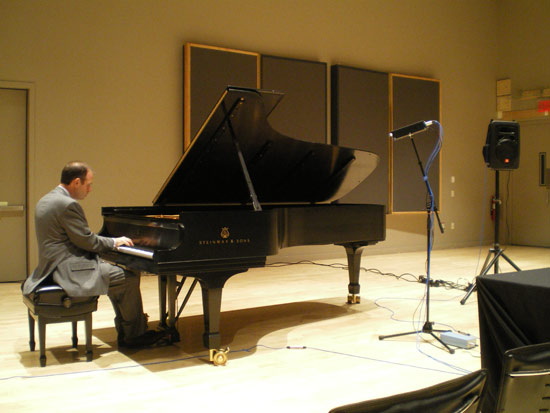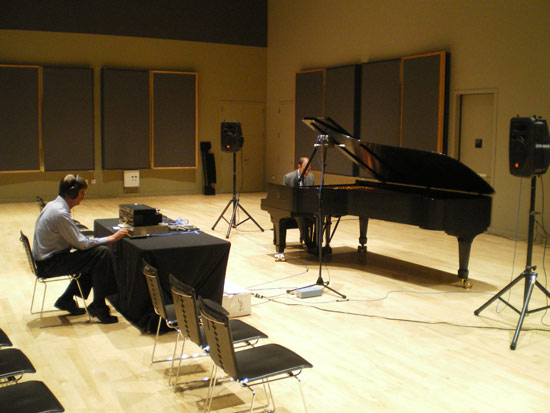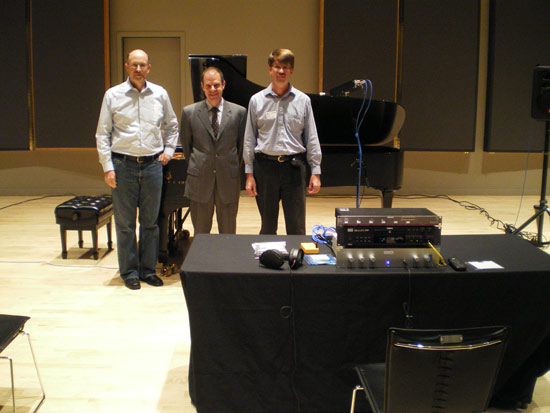 Ravi Coltrane
March 2008 demo session at Birdland, New York City, with saxophonist Ravi Coltrane, pianist Luis Perdomo, bassist Hans Glawischnig, and drummer E.J. Strickland.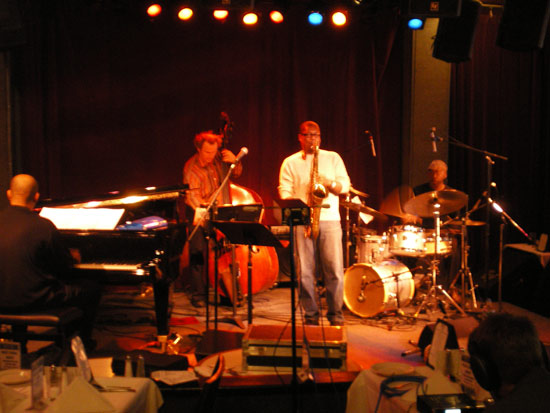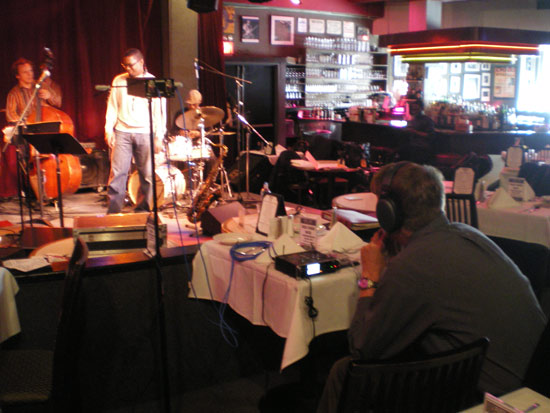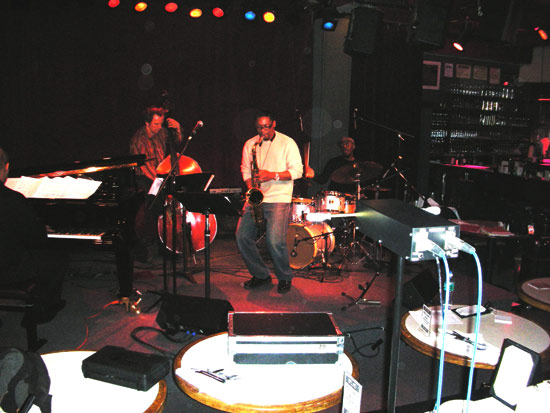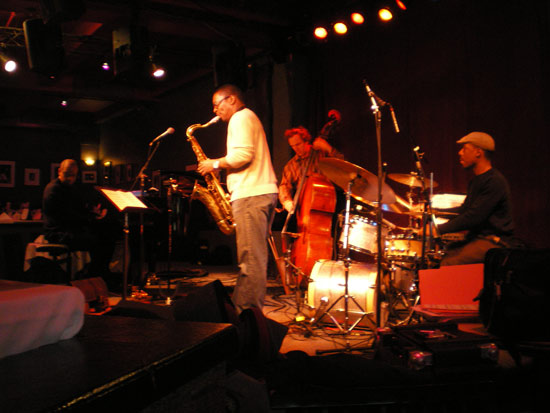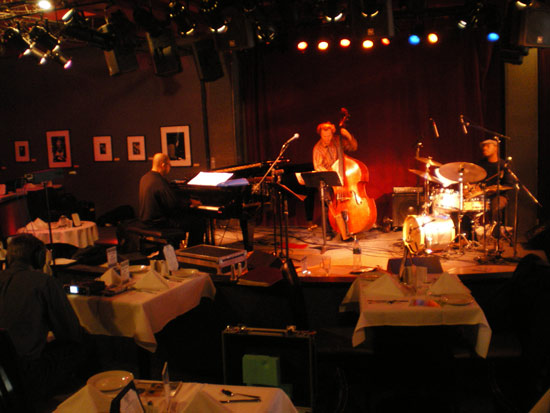 Ralph Towner and Glen Moore of Oregon
May 2008 demo session with guitarist Ralph Towner and bassist Glen Moore, La Jolla, California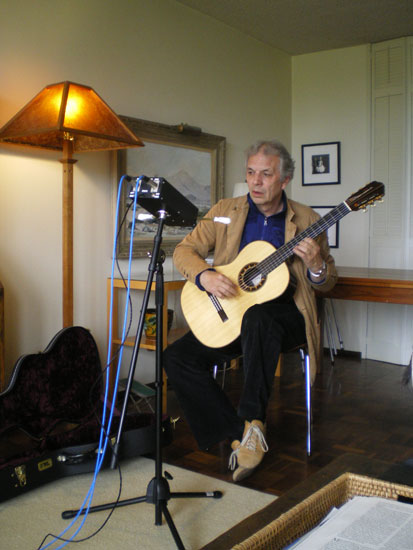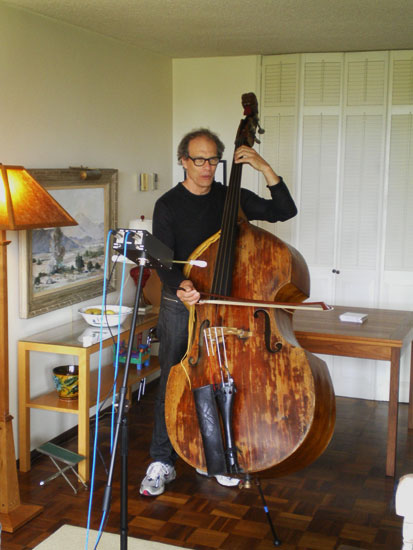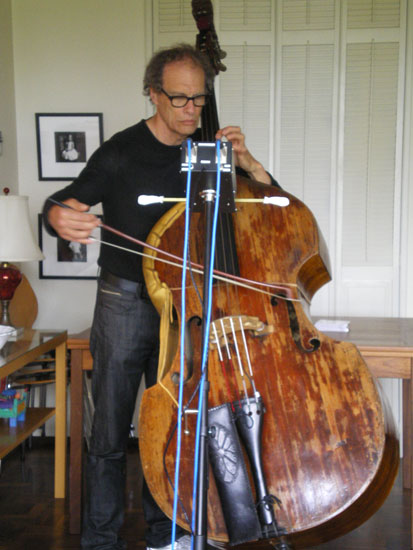 Amina Figarova
May 2008 demonstration session at the Muziekgebouw, Amsterdam, with pianist Amina Figarova and attendees of the European AES conference.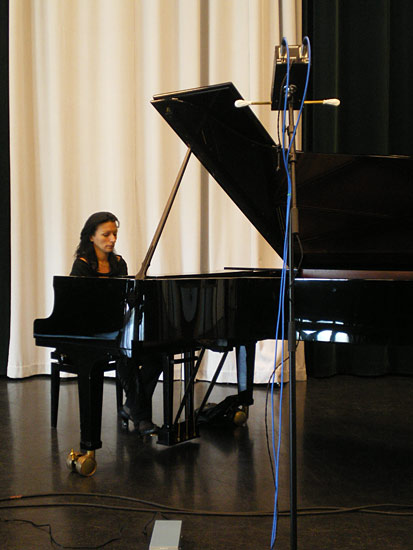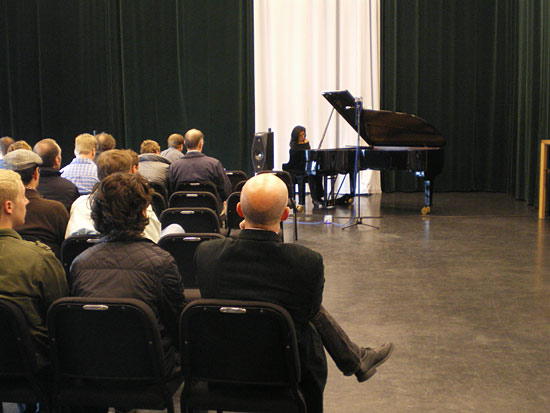 Holly Hofmann Sextet
June 2008 concert recording at the Irwin M. Jacobs Qualcomm Hall, San Diego,
with the Holly Hofmann Sextet and the San Diego Symphony Strings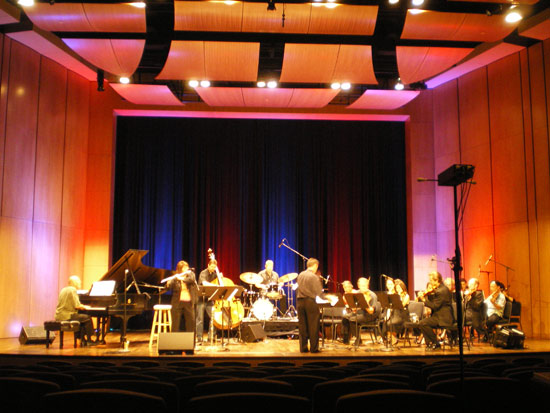 Geoffrey Keezer
March 2008 demo session at NYU music studios, New York City, with pianist Geoffrey Keezer, engineers Joe Ferla and Steve Remote, and producer Jeff Levenson.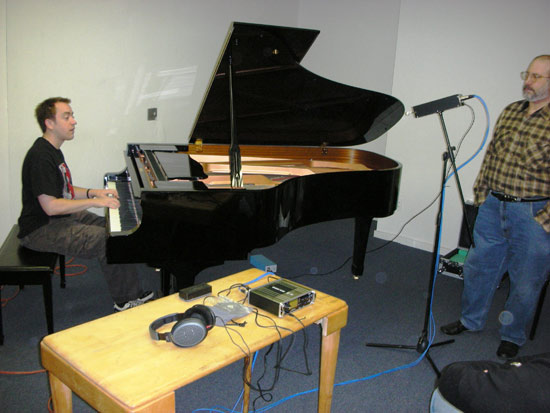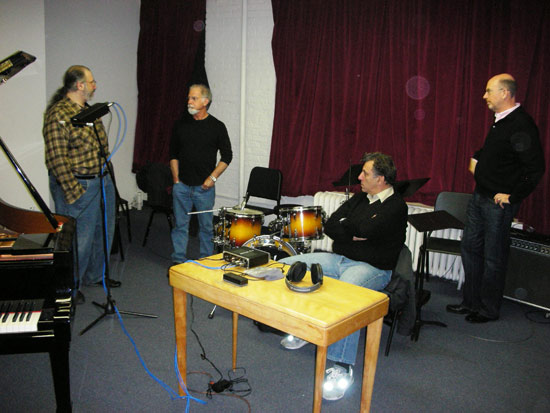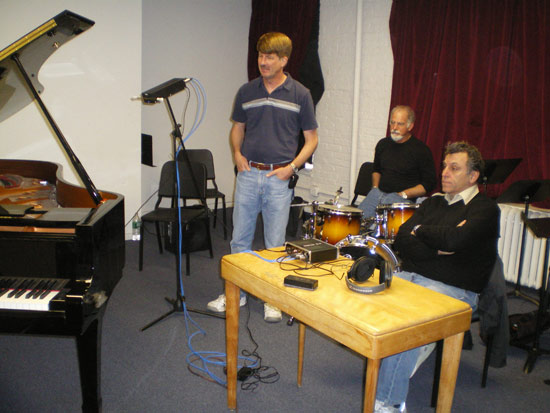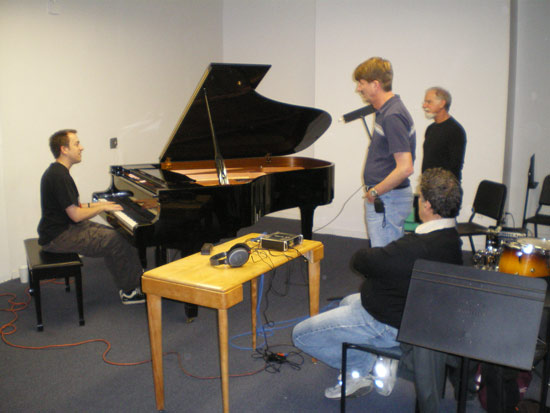 Mark Dresser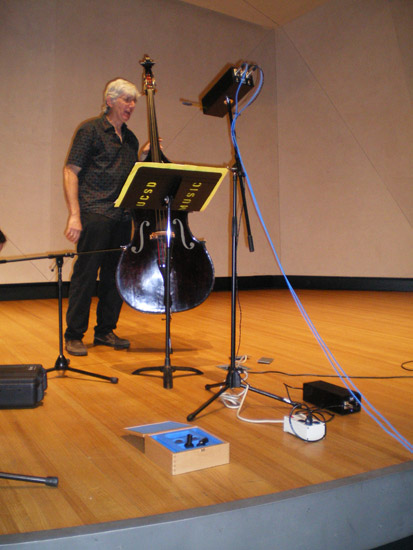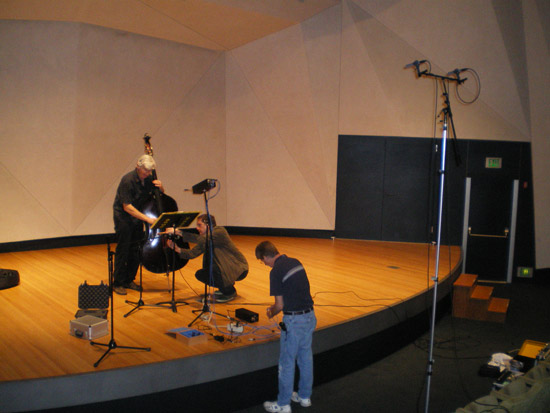 KMF Audio stereo microphone vs. Schoeps stereo pair
Florian Weber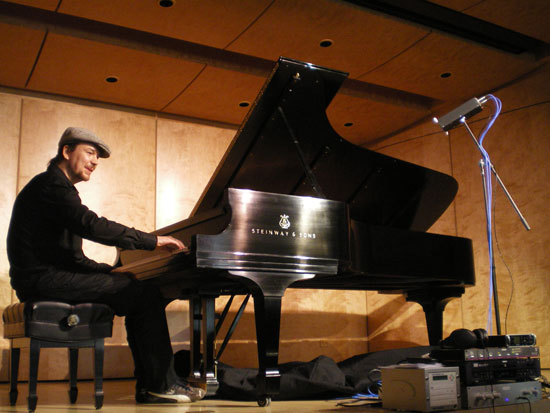 Anne-Marie McDermott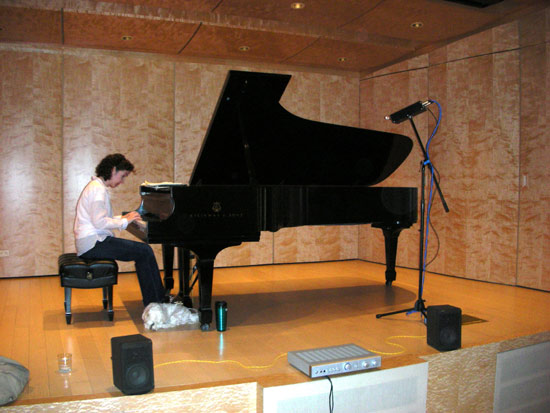 Felix Fan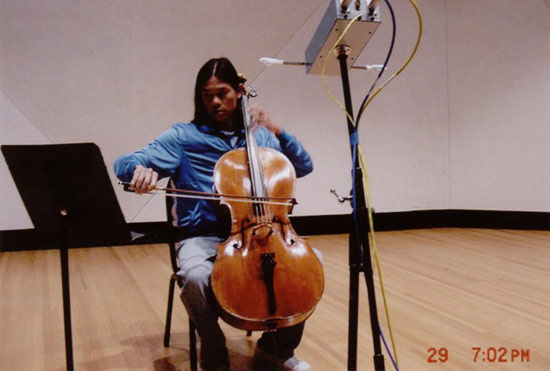 Mike Wofford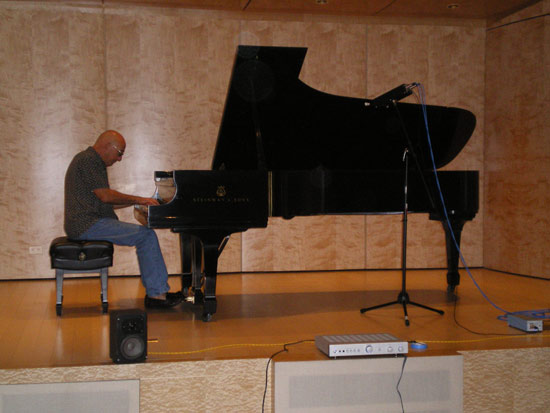 Dan Atkinson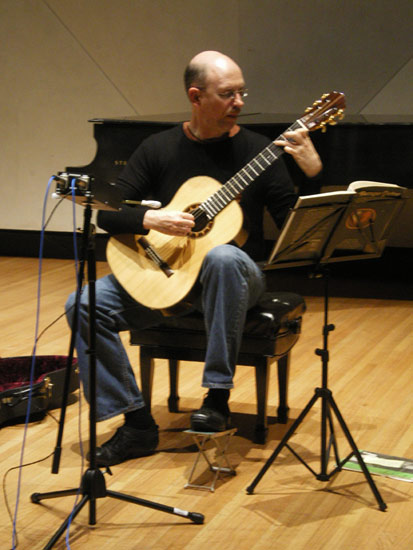 back to Recording Projects main page